4 Reasons You Need the Latest & Superior Solid Woodworking Machines
4 Reasons You Need the Latest & Superior Solid Woodworking Machines
Imagine your whole house or workplace was built with only metal and plastic. Hard to imagine, isn't it? We need natural-looking, hard-wearing furniture created with woodworking machines that work on wood particle boards. Not all machinery is the same. A special type of machinery that works with pieces of wood and is used to create different types of furniture items and finished goods, is called woodworking machinery. There is also special woodworking machinery that produces timber products for builders and architects, such as Cross Laminated Timber (CLT).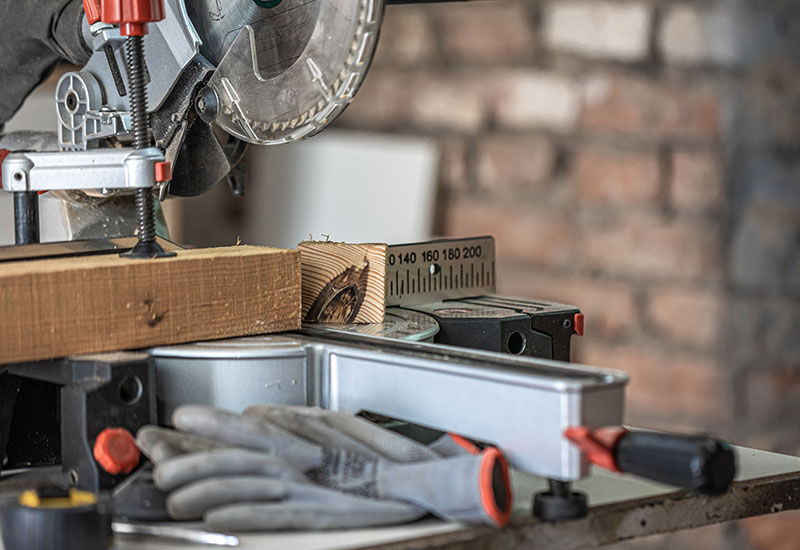 You need the latest, high-quality solid woodworking machines to achieve great finish and longevity of your products. But is that it? Not really. Read on to know more about why you need to invest in superior industrial woodworking machinery and why the investment can be good for you and your business.
Accuracy and Precision
When it comes to woodwork and wood carving, measurement is everything! A piece of wood must be carved at specific lengths, depths, and breadths. The precision and accuracy of high-quality woodworking machines enhance the finished goods — especially for customized modular furniture manufacturers. The latest machines also offer CNC features for precision and a lot of flexibility in the ways they can be used to give shape to wooden products. You can do a lot more with these machines even with little time!
Available in an Array of Models and Units
The latest and superior woodworking machines are available in a wide range of models and units. Each type can suit specific woodworking needs and particular functions. You can buy at least a single unit of a few different types of machinery. Moreover, if you are going to buy a firsthand high-quality machine, it won't need repairs or replacement for many, many years! Consider the brand that you are going to get in touch with for buying them. 
User-Friendliness Like Never Before
If you thought industrial and woodworking machinery is complicated, let us assure you of this – the latest models are extremely user-friendly when compared to the earlier models of the wood carving machines. The user-friendliness they offer can boost your production levels and give you top-notch results. All you need to do is keep your requirements and your production goals in mind. 
Beat the Competition
India has a very rich tradition of woodworking and carpentry, and it has had it for centuries. The woodworking industry has grown rapidly and so many new companies keep entering the market on a daily basis. So, if you want to stay ahead of the market competition, deliver exceptional quality and customer satisfaction and keep growing your business, then investing in the latest and top-grade solid woodworking machines and industrial woodworking machinery is a must! 
If you own or are looking to launch a business that designs and develops furniture pieces and home decor items, or want to accentuate the functional efficiency of your woodworking machinery, woodworking company or workshop — Hi-Tech Agencies in Mangalore can be your go-to. We deal with high-quality woodworking and furniture machinery, abrasions, accessories, spares, construction tools, power tools, and more. We will give you products that are the perfect blend of modern technology and engineering.  Contact us today!