Best Practices To Ensure Longevity Of Your Industrial Machinery
Industrial machinery and tools are pivotal elements for any manufacturer. They are the centre of all manufacturing facilities. If they run faulty, the by-product comes out faulty. The main attacking agents for these types of heavy machinery include elements like dust, fumes, grease, soot and oil, hazardous byproducts, metal shavings, wood scraps, plastic scraps, paper, cardboard, etc.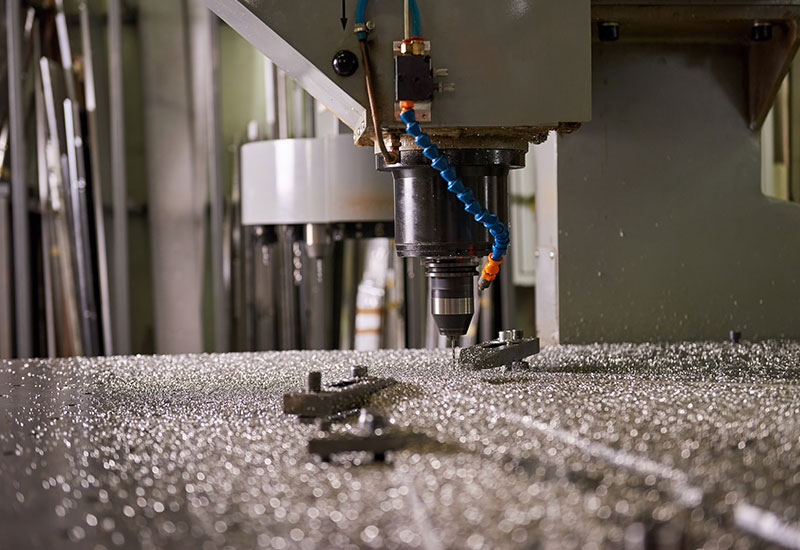 Maintenance doesn't have to be just reactive, you'll save time and money by practising it proactively. Predictive maintenance will ensure that your machinery works for longer periods and efficiently, without hiccups. Following a few simple principles while working around such machinery will save you a lot of repair and post-maintenance. Keep reading for some steps that can be followed before the scheduled maintenance arrives.
Preventive and predictive maintenance involves things like cleaning, tightening, lubrication, etc. to keep the equipment in good condition.
Clean And Organize
The simplest way to keep your equipment and employees safe is to keep it organized. Keep accurate records as you clean and maintain your equipment. This way you'll keep track of which equipment has been attended to, while also efficiently making time to look at other equipment. A cleaning record will also come in handy if something does go wrong and you need to address it.
Pressure Washers and Cannons
Investing in high-quality pressure washers and water cannons will do you and your equipment good. The grease and grime that acts as abrasives and causes friction can cause major problems if left unattended. Water cannons can remove a more substantial amount of grease while pressure washers are used for small scale cleaning. Either way, these items will help majorly to clean out the grime and grease.
Lubrication
One of the primary components of routine maintenance checks is lubrication. The condition of the machinery will be preserved for longer durations if you treat it with the correct lubricant. Different parts need different kinds of oil and grease to function and choosing the wrong type of oil will do more harm than good. Take note of the manufacturer's recommendations and use the prescribed lubricant.
Follow Engineers' Advise
The engineers who designed the equipment will know the machine like the back of their hands. They will know more about the equipment's weak points, wear points and lubrication requirements. The best industry machinery and tools come with care instructions to follow. Follow these care instructions to the tee to maximize the life and services of the equipment.
Train Your Employees
Your employees need to be aware of all the ongoing processes and equipment. This is important to maintain both the equipment and the safety of the employees on site. Employee education is a crucial stem to work safer and smarter. Dedicate time to train your staff when new machinery is installed. When the users of the machines are aware of their functioning and needs, there's little that could go wrong.
Avoid Non-Work Activities Near the Equipment
Non-work tasks like eating and other activities that could bring contaminants to your workstation should be avoided at all costs. Some of these machines are extremely sensitive to moisture and could result in rusting.
And last but not least, always get your equipment and tools for industrial machinery from credible sellers. Hi-tech offers high-quality woodworking and furniture machinery, abrasions & accessories, and is also a construction power tools dealer. We provide you with the best products that are the perfect blend of technology and engineering. To learn more about why your equipment is acting faulty and how you can prevent further complications, contact us at Hi-Tech Agencies in Mangalore.