Engineering Workshop Equipment: Safety Dos and Don'ts!
Engineering Workshop Equipment: Safety Dos and Don'ts!
"When safety comes first, you last!" – Anonymous.
For any engineering workshop, safety has special importance. It is needless to say that safe working practices should be followed at all times — failure of which can not only result in damaging your precious equipment but can even cost the precious life of your workers. It is not just enough if your equipment is supplied by the best workshop machinery manufacturers, you need to accurately gauge the potential risks involved in its usage and how those risks can be managed. You cannot depend on chance when it comes to safety. It can only be achieved if safe practices become a part of your workshop's daily endeavours and planning.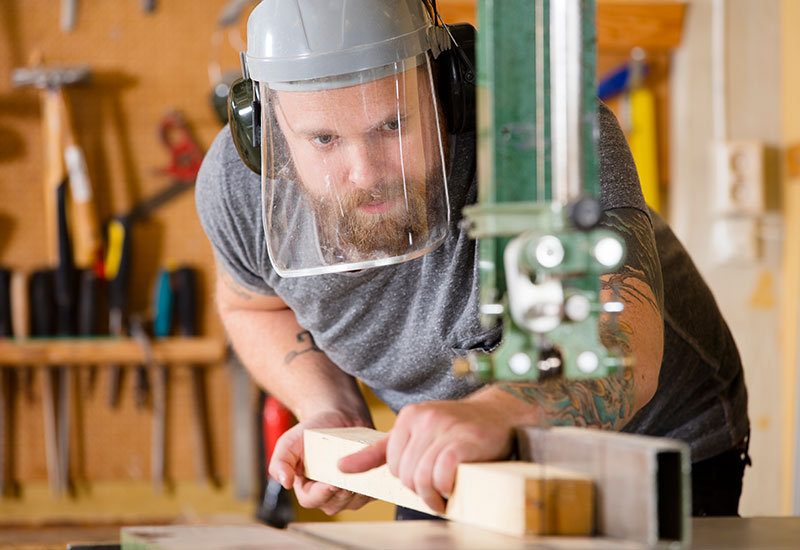 Taking charge of your equipment and employees' well-being is the need of the hour for every workshop. Here is a list of do's and don'ts that you can use to make better, safer decisions to manage your equipment. Because prevention is always better than cure!
Safety Measures to Follow For Industrial Machinery & Tools
Ensure everybody is aware of the working manual and its content before operating the machine.

Ensure that every machine has an efficient working guard that operates  with the machine

Ensure that the work and cutting tools on any machine are securely clamped before using them 

Ensure the floor is clean and free of any metal waste. 

Ensure the first aid is always ready in case of any unforeseen injury

Ensure sufficient light in the working area

Always wear safety gear such as safety glasses, face shields and shoes prescribed with the equipment

Ensure every worker dresses for the job

Encourage workers to wear shirts with sleeves cut off or rolled above the elbows

Clean up any spilt liquid immediately to keep the floor free of any oil, grease, or any other liquid

Ensure aisles are clear all the time in case of an emergency exit to avoid tripping accidents

See to it that the  placement of equipment doesn't lead to tripping hazards

Ensure to put tools back in their safe areas when not in use

Have a  scrap box
The Big Don'ts When It Comes to Operating Engineering Workshop Equipment
Don't gossip or encourage unnecessary talks when operating a machine, to avoid distractions. 

Avoid wearing rings, watches, bracelets or other accessories that have a tendency to get caught up with the moving equipment 

Avoid wearing ties or any kind of loose clothing 

Avoid leaving tools of work on the equipment or machinery when not in use. Tools may fall off and cause unforeseen injuries.

Avoid letting anyone operate the machine without authorization and without the supervision of an instructor

Avoid using your body parts to force-stop a machine

Don't rest against the machine.
Best precautionary measures need to be complemented by the best Engineering workshop equipment. If you are looking for the best workshop machinery manufacturers or welding machine dealers, contact us at Hi-Tech Agencies in Mangalore. We deal with high-quality woodworking and furniture machinery, abrasions, accessories, spares, construction tools, power tools, and more. We will give you products that are the perfect blend of modern technology and engineering.